Thank you for stopping by our fundraiser! We are so grateful to each and everyone of you!

DRAWING TO TAKE PLACE ON AUGUST 1st. (We'll post a video of the drawing)


CJ and I are doing this fundraiser to raise money for our daughter Madelyn's orphanage in Wuhan, China. We are preparing to bring her home very soon! To read about Madelyn and our gang, please visit our family blog @
http://myfourblessings.blogspot.com/
Each raffle ticket costs $10.00 (these are not paper tickets, I will email your raffle numbers)... For each $10 raffle ticket you purchase, you will receive 1 (one) entry for each item. The more you purchase the more chances you will get.
Here are the instructions:

1. Simply click the "CHIP IN" link on the right hand side of the page. It will then direct you to PayPal. (you can pay through your checking account, any major credit card or thru your PayPal account).

2. Enter the dollar amount you wish to contribute.

3. I will then receive an email with the amount of raffle tickets you purchased.

4. I will then send you an email with your raffle ticket numbers. (I will also keep an excel spreadsheet of contributors along with raffle ticket numbers).

Paying through PayPal is safe and easy!

Below you will view all the exciting prizes to be raffled!!!








The GRAND prize winner will win this DELL Mini-10 laptop computer!!! (black or white)

Meet the Mini 10 is everything you want in a mobile companion and more. They may be small, but you'll be surprised by all the fun features packed inside.
Be productive with a keyboard 92% the size of a traditional laptop keyboard. Enjoy a beautiful view with a seamless display surface1 and 16:9 aspect ratio. Stay connected2 with advanced wireless options.
Enjoy CDs and DVDs with an optional external optical disk drive.
(product info from DELL.com)





iPod- Shuffle (you choose the color)

Product Features
1GB* hard driveStores up to 240 songs** keeping your favorite tunes handy while you travel, exercise or relax.
Ultracompact playerBuilt-in clip lets you attach your iPod shuffle to a shirt, bag or belt loop. 0.4" thin device weighs 0.6 ounces for go-anywhere portability.
(product info from bestbuy.com)

The FANTASTIC ladies over at Wild Olive Trees has donated a gift certificate in the amount of $50!!!! Checking out this website is a must! Trendy tees with Inspirational bible verses...You'll love it!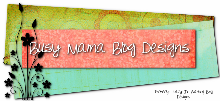 Winner will receive a complete blog make-over from "Busy Mama blog designs". Check out Becky's work by clicking the button to the left.








Winner will receive this (new) VERA BRADLEY curvy tote (Cambridge).
BLESSINGS TO ALL and THANK YOU FOR YOUR SUPPORT!!!!